"Blessed are those whose strength is in you,
    whose hearts are set on pilgrimage." Psalm 84:5 NIV
There is no such thing as a pilgrimage that takes you one block down and two to the right. That is called walking to the corner store to buy a gallon of milk. It might take one song pounded through earbuds to get there and another home. The rolling suitcase is in a closet, dusty.
A true pilgrimage demands sacrifices of time and distance, of comfort, of familiarity. The journey is just as important as the destination. There are mercies and hardships. There is movement. There is rest. There is camaraderie. The pilgrim prepares before embarking by considering what must be packed and what can be left behind. Pilgrims had to pack light. Some of these decisions are simple and obvious: A pilgrim will need water and nutrient-dense food. A pilgrim will not need a 5-pound sack of sugar-free gummy bears. A pilgrim could argue the satchel of sugar-free gummies honors giving up sugar, but it will weigh them down and cause other crises. Leaving behind the 29,674 fruity bears is not painful and won't inspire solemn reflection.
When I thought about what to give up for Lent this year, I had a lot of trouble. I paid attention to what others were sacrificing in case any sparked conviction. Social media? My work depends on it and I have obligations to fulfill. Sugar? I don't necessarily struggle with consuming too much. Coffee? While I slam cup after cup, it's not an idol. It keeps headaches away and doesn't actually taste that great after the Nth cup. It's medicinal, and I'm not about to give up any of my medicines. Reject, reject, reject.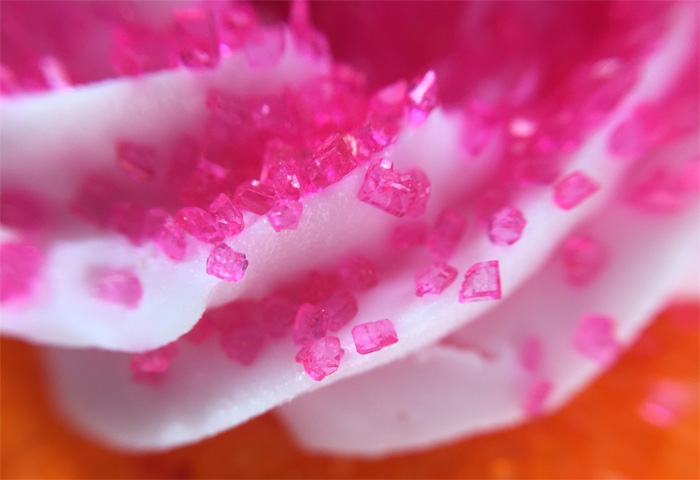 Finding my fast has been tricky. One year, I prayed and felt convicted to give up drinking soda, so I did. I was a seething soda monster, guzzling several cans a day. I lustily enjoyed every last bubble. About two difficult weeks deep into Lent, I found out I was (very, very unexpectedly) pregnant. Surprise! Avoiding soda ended up being a gift to my unborn baby and often I marveled how the timing worked out. It was no accident. Praying about what to sacrifice is praying for things unseen and unanticipated.
What appears to be loss is actually something gained. When Jesus was nailed to the cross, it appeared to be a crushing loss and denial of everything he said, stood for, promised. That first Good Friday was pure agony. Nothing we can give up can approach the sacrifice made that day. But that's the point. We don't have to. Nothing I can do will seal me more as His. I've been redeemed.
However, fasting can accomplish this: When I offer something up and burn it away, it can't be used again but it might free up room for something new. Better.
"My soul yearns, even faints,
    for the courts of the Lord;
my heart and my flesh cry out
    for the living God."  Psalm 84:2 NIV
What makes the pilgrim take her first step? It's longing. It's journeying to get to the courts of the Lord with the added bonus of having the Lord as your traveling companion. As I stumble and cruise and pick my way through the days and weeks ahead, I won't be alone.
"Even the sparrow has found a home,
    and the swallow a nest for herself,
    where she may have her young—
a place near your altar,
    Lord Almighty, my King and my God." Psalm 84:3 NIV
When we get to Good Friday, I hope to have enough sticks in my bundle to build a new nest, bigger and stronger than ever. The bird doesn't start with a stockpile of twigs, does she? They are picked up along the way, one by one. When a pilgrim takes too much, there's no room for new building materials.
That is why things get left behind. That is why I'll fast.